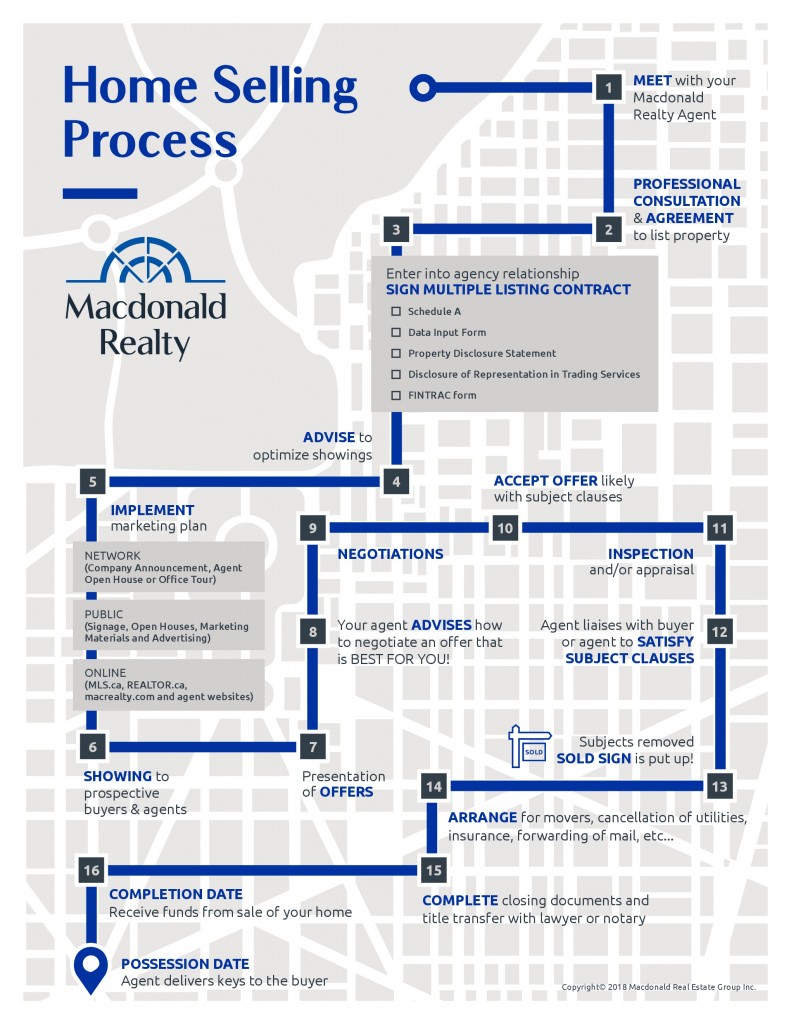 Backed by an impressive portfolio of innovative programs and tools, professional support, and the combined resources, services and knowledge of over 20 offices, I'm ready to put my extensive expertise to work for you.
At Macdonald Realty, we understand that selling your home can be an emotional undertaking. If you choose to work with me, my goal is to ensure you have all the market information at your fingertips to make the best possible decision. I'll make the process as seamless as possible.
Here's how the process works:
Let's meet up to discuss your goals. From there, we can have a professional consultation and enter into an agreement to list your property, and if you're happy to move forward, we'll enter into an agency relationship

Once I've advised you on how to optimize showings, we'll implement a marketing plan to start advertising your home

Once we've started showing the home to prospective buyers and agents, you'll be presented with offers. I'll advise how to negotiate an offer that is best for you

From here, we'll enter into negotiations, and accept the offer that you're happy with

Next, there'll be an inspection and/or an appraisal, and I'll liaise with the buyer or agent to satisfy subject clauses

The sold sign is up! From here, you'll need to arrange for movers, cancellation of utilities, insurance & forwarding of mail, and you'll complete the closing documents and title transfer with a lawyer or notary

Completion date!

You'll receive the funds from the sale of your home

Possession date! I'll deliver the keys to the buyer
Get in touch to receive a complimentary market analysis or estimated valuation.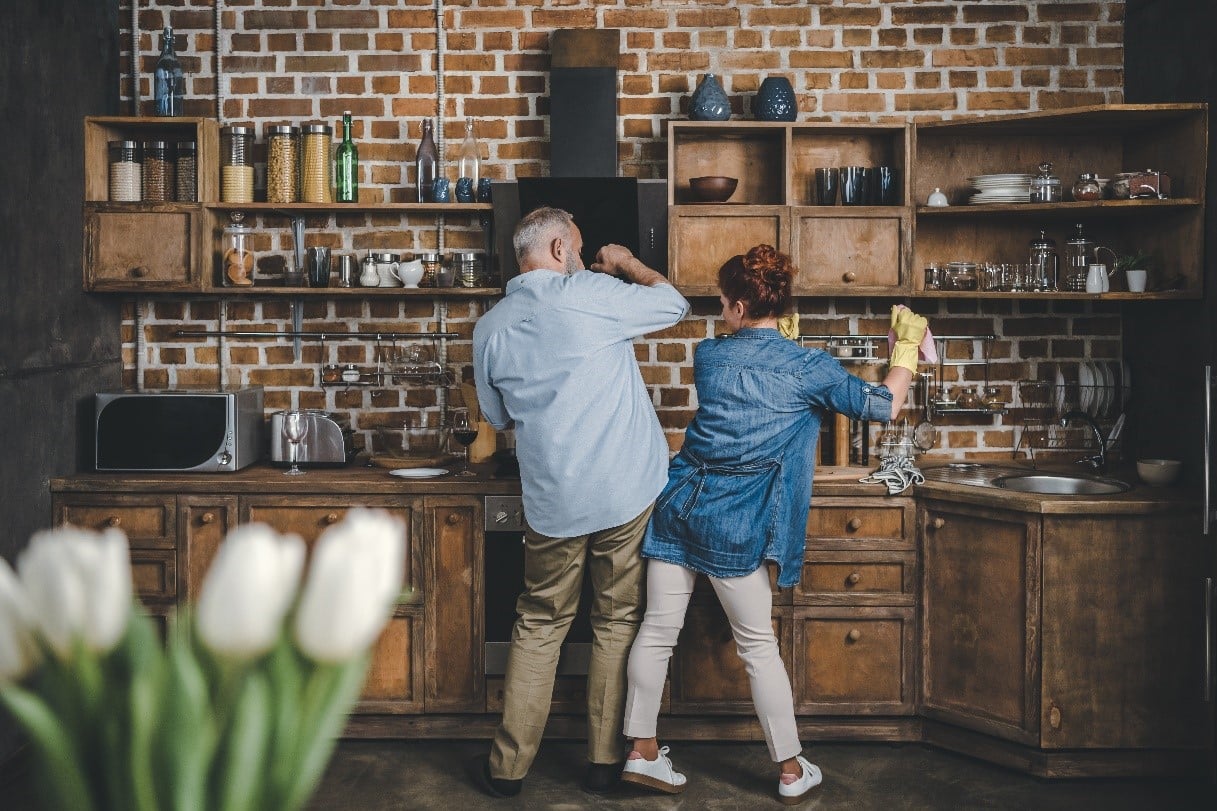 Testimonials
" Dear Doug, What a pleasure to meet you & watch you work. Nothing to hard for you, always so positive and my gosh 3 weeks and done. I cannot say how much your professionalism put me at ease. Thank you so much. "
- Jean Sambrook
" My overall experience was well above satisfactory. I liked that I could give you a task and that I didn't have to worry, it would just get done. Your follow up was great and I didn't have to worry about anything. You looked after everything. A very good experience! "
- Joe Bullock
" Doug did a fantastic job helping us both sell our condo, and purchase our new house. With his help and knowledge our condo sold for $17,000 over asking, and he negotiated for $28,000 under asking on our house. The care and commitment that Doug put into helping us find our new home was above and beyond what we had expected. He worked hard to make sure that he understood what we were looking for, and guided us to make the best investment possible. I would recommend Doug to anyone looking to buy or sell a home! "
- Brian & Leigh Patterson
" Doug's systematized approach was smooth and stress free. He got our condo sold within 2 weeks for a great price and took care of all the details! It was a very satisfying experience... "
- Kiko & Cheryl Pilas
" We are so grateful to have found Doug Reid! As first time sellers, we had no idea what to do or where to start. Doug came into our lives and our nervousness disappeared after our first meeting. He is so knowledgeable, professional, and kind. We were traveling constantly while our home was listed and he was very flexible and accommodating to our tough schedule. He was always in touch with us and kept us updated about the progress of our listing. Needless to say, we sold our home so much faster than we ever thought we could thanks to Doug's amazing skill and were able to start the next chapter of our lives. We have no doubt that it was expertise and industriousness that made our selling experience such a smooth process. We cannot recommend Doug enough! "
- Neil & Alicia Grayston
Previous
Next